AN EMAIL DLP SOLUTION FOR CLOUD EMAIL
Prevent Accidental Emails to Unintended Recipients
An intelligent enterprise-grade SaaS solution to warn your employees before they mistakenly email the wrong people.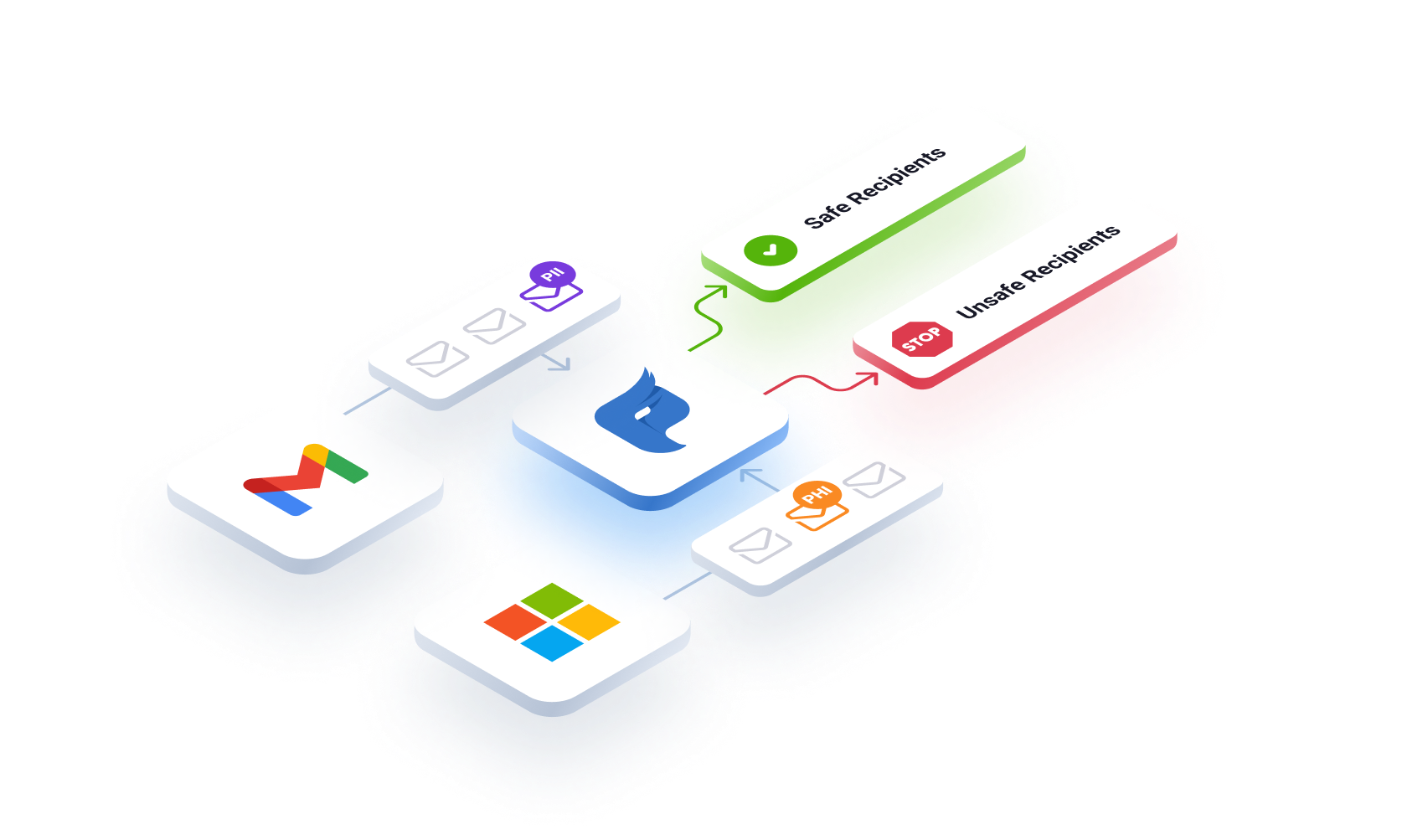 Email Integrations
Preava Prevent integrates with leading cloud email environments to provide an effective mitigation against accidentally misaddressed emails without compromising end-user workflow efficiency.

WHAT IS PREAVA PREVENT?
An Enterprise-Grade Solution to Prevent Misaddressed Emails
Preava Prevent is an enterprise-grade SaaS data loss prevention (DLP) solution for cloud email (Google Workspace and Office 365) that uses predictive behavior models and customizable rules to help detect and prevent mistakenly included email recipients before the email is sent. It's built by Preava — a company 100% dedicated to preventing misaddressed emails that is advised by top privacy technologists.
Through minimizing misdirected emails, your organization safeguards proprietary and sensitive information including privileged client data and PII/PHI.
PRODUCTIVE & JUST-IN-TIME
Timely Warnings that Promote Efficient Workflows
Your users are notified just-in-time of potentially risky email recipients after hitting 'Send.' Email recipients can then be edited before the email is sent.
This unique approach for Google Workspace and Office 365 is unlike the competitors' who rely on email bounce-backs that force users to manually rewrite emails — seriously compromising user workflow efficiency with avoidable time-intensive context switching.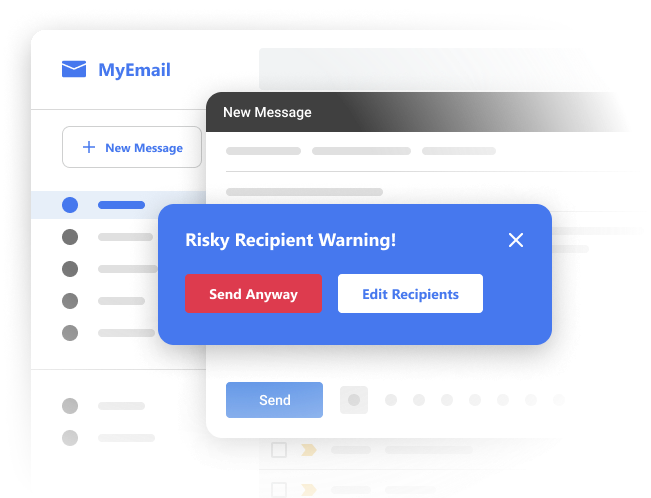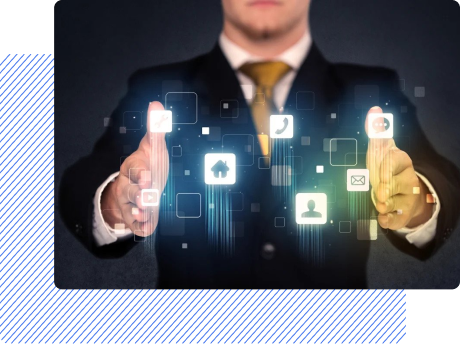 UNINTRUSIVE PROTECTION
A Critical DLP Layer in Your Cloud Email Stack
Operationalize Gartner's recommended multi-layered approach to email security to protect against data loss resulting from accidentally misdirected emails.
"Security professionals have known for years that, due to its importance as an attack vector, email security requires a layered approach."
(Gartner's 2020 Market Guide for Email Security)
Preava Prevent plays nice with API-integrated email add-ons, Security Email Gateways (SEGs), and other layers in your email tech stack. Its protection is unaffected by an expanding security perimeter, including shifts to a remote workforce.
SAFEGUARD YOUR ORGANIZATION
Protect Your Reputation, Capital, and Confidentiality
Preava Prevent helps stop your employees' email mistakes that can result in financial loss and damage your organization's hard-earned reputation of excellence.

Maintain confidentiality obligations and protect trade secrets, intellectual property (IP), and other proprietary and sensitive information by preventing emails mistakenly sent to unintended recipients.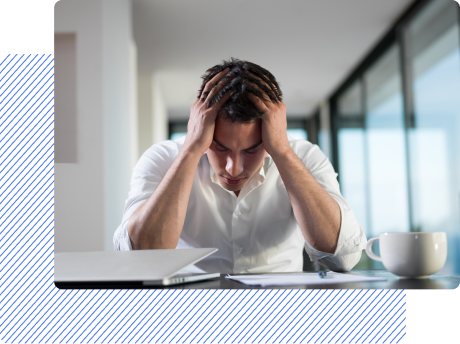 Prevent Sending Misaddressed Emails. Schedule a Demo Today!